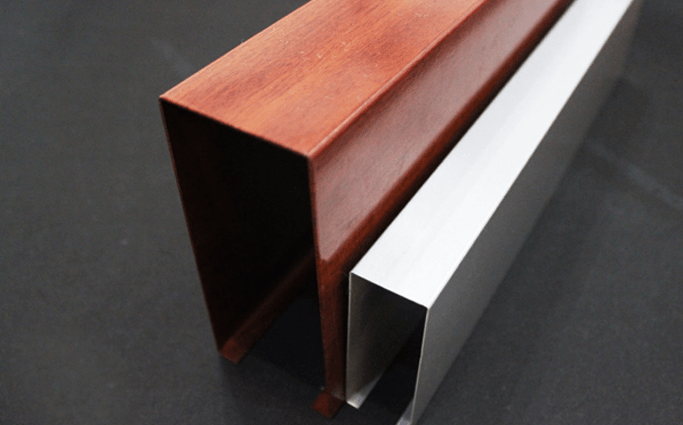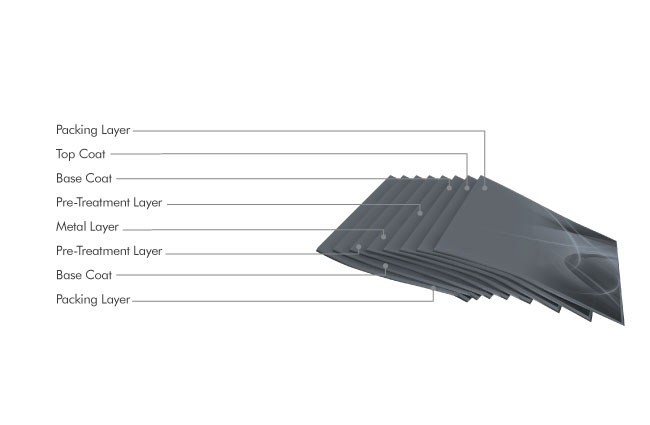 HOW IT WORKS ?
Pre-treatment: The first step in the development of woodentials involves cleaning the base metal of oils, dirt and other impurities deposited on the metal. A non-acidic and environmentally sustainable pre-treatment chemical coating is then applied, that further protects the base, increases the life of the metal and improves powder adherence. Base-coat: In this phase paint in the form of a high quality powder is transferred onto our pre-treated durable metal base electrostatically and then cured. The durable powder that further enhances the quality of the base metal, also allows you to have a wide variety of products in matte or gloss finishes. Top-coat: It is during this stage that we apply our unique wood texture to our product. This is where woodentials acquires its proprietary wood feel and becomes woodentials!

ADVANTAGES OF WOODENTIALS

TECHNICAL DETAILS
Particulars

Test

Standard

Values

Hardness
Wolf-Wilborg
Buchholz
ASTM D 3363
ISO 2815
H2H
80
Adhesion
–
ISO 2409
GT 0
Film Thickness
–
ISO 2306
60 ± 10 µm
Deep Impact
–
ISO 6272
25 Kg. cm
Reverse Impact
–
ISO 6272
25 Kg. Cm
Erichsen Cupping
Test
–
ISO 1502
5 mm
Umidity Chamber*
–
ISO 6270
Qualicoat
Complies with
requirements
Salt Spray Test*
–
ISO 9227
Qualicoat
Complies with
requirements
Bending
–
ISO 1519
Specific Properties
CASS-TEST
ISO 9227
(Acetic Salt Spray)
*Tests to perform onto zinc phosphate steel or chromate treated aluminium plates.
Material
Thickness
Aluminium 6063-T6
2mm

Component

Wt. %

Al
Max 97.5
Cr
Max 0.1
Cu
Max 0.1
Fe
Max 0.35
Others
Max 1.95
Material
Thickness
Aluminium 015
0.65mm

Component

Wt. %

Al
97.94
Cr
Max 0.2
Cu
Max 0.11
Fe
Max 0.67
Others
Max 1.26
| Zinc Coating Weight | Rural | Tropical Marine | Suburban | Urban | Highly Industrial |
| --- | --- | --- | --- | --- | --- |
| 120 | 6 years | 6 years | 4 years | 3 years | 2 years |
Aluminium alloy 6063/6063A corresponds to the following standard designations and specifications but may not be a direct equivalent: